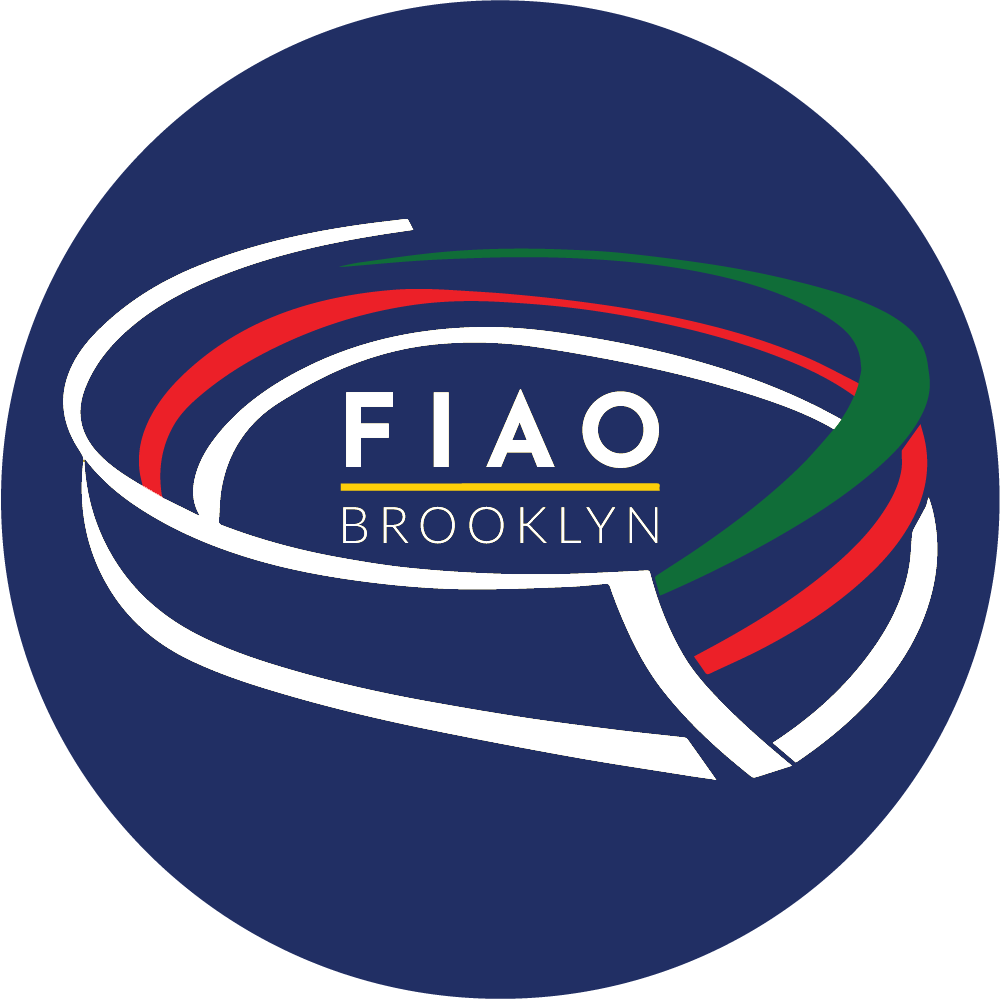 The Federation of Italian American Organizations of Brooklyn
Il Centro Community Center
Embrace, Reflect, Connect
For over fourty years, The Federation of Italian-American Organizations of Brooklyn, a non-profit 501c3 organization, has been a unifying force in the many diverse communities of New York.
FIAO offers a  range of free programs and services to assist all residents in finding the resources they need to truly experience the benefits offered by our society and celebrate one's own heritage. FIAO serves over 7,000 people each year. 
Il Centro Community Center, the multi-level 44,000 square foot Community Center in Bensonhurst, Brooklyn offers members access to social services, health and wellness programs, swimming, sports, arts and cuture. Il Centro Community Center has over 3,000 active members!
10x More Impact.
10K New York City students served at FIAO After School Programs located in Brooklyn Public Schools.
Building Strong Communities.
Access to social services, resources, and assistance available Il Centro Community Center.
Honoring our Italian Heritage.
Preserving the legacy of the Brooklyn Columbus Day Parade.
Unlocking a lifetime of adventure.
Children learn life saving skills through swimming programs offered  at Il Centro Community Center.
Discover New Ways to Age Active.
Adults stay active and enjoy life with Silver Sneakers & Renew Active at Il Centro Community Center.
Il Centro Community Center
Join The Fun
Don't miss out on the amazing opportunities at Il Centro Community Center in South Brooklyn! Our facilities cater to everyone - children, adults, and seniors - with the latest gym equipment, indoor swimming pool, and basketball courts. We also offer a comprehensive language program with classes for Spanish, Italian, and American Sign Language. Our members rave about our arts program, which offers an assortment of dance classes like hip hop and ballet, piano, as well as culinary classes and more!
Art & MuSic
Our art and music classes are the perfect environment for kids to explore  their creative side.
Aquatics & Swim
Whether you're a seasoned swimmer or just learning, our swim programs build endurance and are fun for the whole family.
Basketball
Basketball is fun for kids and adults of all ages, providing a great way to stay active and bond with loved ones.
Cooking
Cooking classes are a fantastic way to introduce kids to the world of food and teach them important life skills.
Dance
From ballroom to ballet,  we have a plethora of options available to get you moving and grooving.
Group Fitness
Looking for a low impact workout to help you recover from an injury or a high impact workout to challenge yourself? Group fitness classes cater to all your fitness needs.
Kids Fitness
Fitness is an essential component of a healthy lifestyle, and it's never too early to start instilling these values in our kids.
Language & Culture
Language is a powerful tool that connects us with people and cultures from all around the world.
pickleball
Pickleball is not just a sport; it's a social activity that brings people together.
Soccer
Our program teaches kids the rich tradition and heritage of Italian soccer.
Summer Program
Our kids' summer program is designed to keep your kid healthy, happy, and energized throughout the summer months.
Yoga & Meditation
Yoga and meditation can offer a lifeline to those seeking a healthier, happier, and more fulfilling life. 
As a member of the Il Centro Community Center, I can attest to the exceptional services offered. From the fitness center, which offers state-of-the-art equipment and highly experienced trainers, to the swim lessons, which cater to all ages and skill levels, Il Centro has something for everyone.
What I love most about Il Centro is its commitment to creating a space that brings the community together. The classes and programs provide a wonderful opportunity for members to learn new skills and have fun.  Il Centro Community Center is more than just a place to work out or take classes; it's a home away from home for our diverse South Brooklyn community of people.
Swimming in Brooklyn has never been easier, thanks to the convenience of technology. Il Centro Community Center offers a Mobil app that allows you to register for open swim with just a few clicks. As a regular on Tuesday nights, I particularly enjoy the view of the Verrazano bridge from late-night open swim.
The facility is always clean, and the staff are friendly and accommodating. With the help of technology, Il Centro has made it possible for members to enjoy the benefits of swimming in Brooklyn. It's no wonder why I love this community center so much!
If you're looking for a community center that's easy to get to, Il Centro in Bensonhurst is the perfect choice. We have been family members for 4 years. With parking available on-site, we dont have to worry about spending time searching for a spot. I know how important it is to have hassle-free access to community resources, and Il Centro delivers.
Plus, with the B8 bus across the street, you have a second option for transportation if you're coming from Bay Ridge. Convenience is key when it comes to community centers, and Il Centro ticks all the boxes.
Don't miss out on the amazing opportunities at Il Centro Community Center in South Brooklyn! Our facilities cater to everyone – children, adults, and seniors.